RESPONSIBLE FOR CONSERVATION AND RESTORATION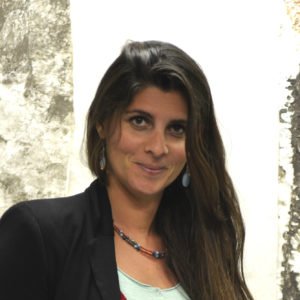 Chamsia Sadozai, is responsible for conservation and restoration. She is an associate researcher at the CRAterre Laboratory in Grenoble, Research Unit Architecture, Environment and Constructive Cultures (AE&CC). Trained as an archaeologist, she is now specialized in the conservation of architecture in an archaeological context, particularly on raw earth material.
Her university career has enabled her to acquire the thought and method of the archaeologist, carrying out numerous excavations as part of her Master's degree. Later, as an independent professional in contact with architects and engineers, her experience was enriched by the publication of scientific articles and field missions from the Arabian Peninsula to the Himalayan high valleys. Discussion with members of local heritage institutions is a key element of her work, in order to bring together with all stakeholders the solutions best adapted to the conservation problems of archaeological sites.
Her fields of action are diverse: preparation of dossiers for nomination to international lists of heritage protection, mediation and decision-making with stakeholders, technical diagnosis, planning and implementation of a site's conservation, development of management plans, training in techniques, etc.
https://independent.academia.edu/Chamsiasadozai