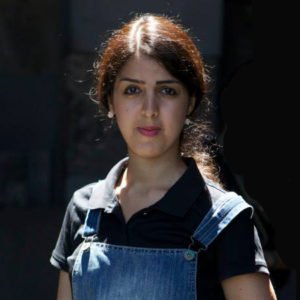 Zahra Hashemi is researcher associated with team VEPMO of UMR 7041 ArScAn. She recently completed her doctoral thesis at the Université Paris 1 Panthéon-Sorbonne, under the supervision of Professor Pascal Butterlin and Rémy Boucharlat (CNRS). Her doctoral studies focused on a culture of Luristan in western Iran at the beginning of the first millennium BC, more specifically on the archaeological material of the site ofSangtarashan. Her doctoral studies led her to develop skills around metallic objects, their production, function and typology.
Her participation in surveys and archaeological excavations in different countries and international teams has given her a good knowledge of field work, of the different methods used on an archaeological excavation, of methods for recording and structuring data.
The study of the archives of several archaeological sites also induced her to develop skills in database organization.
https://univ-paris1.academia.edu/ZahraHashemi
http://www.arscan.fr/vepmo/membres-de-lequipe-2/zahra-hashemi/